Creator of ChestX-ray.com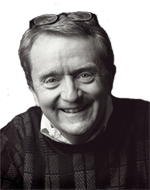 Dr. Jud W. Gurney, the innovator and creator of chestx-ray.com, was a world-renowned chest radiologist and faculty member in the Department of Radiology at the University of Nebraska Medical Center. Dr. Gurney envisioned and developed chestxray.com to serve as an open-source website that could teach about all things "Thoracic." 
From the start of his career in Nebraska, Dr. Gurney dedicated himself to his teaching, his colleagues and his profession. Very quickly, Jud became a pivotal instructor within the radiologic community. Over the course of his life, he was a visiting professor or invited lecturer well over 50 times, speaking to numerous audiences in the most widely respected hospitals and academic institutions across the county. A complete list of his academic accolades and accomplishments would be far too vast to list comprehensively. 
To Dr. Gurney, those were just details in his career. His most revered accomplishment, and self-professed legacy, was his role as an educator. He touched the lives and impacted the education of thousands of students and residents. Not only was his teaching cherished by those closest to him, he was uniformly respected by fellow educators within the radiology community and amongst other specialties. In return for Dr. Gurney's commitment to radiology and education, on January 30, 2010, he was honored with the Silver Medal Award by the Nebraska Radiologic Society. The Silver Medal Award is the highest honor the state society can bestow on one of its members. Still, to date, only seven members have received this prestigious honor. 
Unfortunately, less than three months following the Silver Medal Award ceremony, Jud's flourishing career was cut short after losing his battle with an aggressive gastric cancer. For many ensuing months, our department had an outpouring of cards and letters in which friends and colleagues conveyed their memories of Jud - recalling what he meant to them and the role he played in their lives. Perhaps one of the most thoughtful remembrances was an In Memoriam, written by Dr. Gerald F. Abbott, a longtime friend of Jud and a colleague in thoracic imaging from the Massachusetts General Hospital in Boston, MA. Please use the following link to read Dr. Abbott's tribute that was published in the Journal of Thoracic Imaging.
In Memoriam: Dr Jud Gurney, 1954-2010, Journal of Thoracic Imaging
Also, listed below are the YouTube links recorded during the Silver Medal Award acceptance ceremony, capturing Jud's reflection on his life and career.
https://www.youtube.com/watch?v=5tff0qV_qoU&version=3&amp=
https://www.youtube.com/watch?v=X9dJgGPTemo&hl=en%5FUS&version=3
https://www.youtube.com/watch?v=OGyCYxO__Fg&hl=en%5FUS&version=3
Current Co-Developers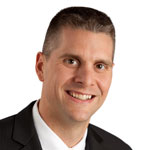 Born and raised in Nebraska, Matthew DeVries M.D. utilized his home state for all of his formative training and has remained at his alma mater to help give back to a program that was so helpful to him. He pursued his undergraduate training at the University of Nebraska in Lincoln and went on to complete medical school, internship, and radiology residency at the University of Nebraska Medical Center (UNMC) in Omaha. During his time in residency, Matt was a resident under Dr. Gurney and to this day still cherishes the guidance and mentorship that Dr. Gurney had offered. In fact, Dr. DeVries' favorite "go-to" medical reference is the set of hand written notes that he took during numerous Dr. Gurney lectures. After spending a few years in private practice radiology in Lincoln, Nebraska, Matt returned to the UNMC Department of Radiology. He completed a Body MRI fellowship at UNMC as well as extra training in Cardiothoracic Imaging at the University of Maryland in Baltimore. Matt DeVries M.D. currently serves as the Vice Chair of Education, Section Chief for Cardiothoracic Imaging, and Radiology Residency Program Director at the University of Nebraska Medical Center Department of Radiology in Omaha, Nebraska. He also remains very active in medical student education as the Assistant Medical Student Director. It is his hope that Chestx-ray.com will continue to serve in the educational spirit of Dr. Gurney as an open source site for teaching the wonders of chest imaging for generations to follow.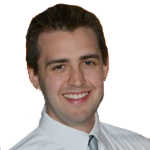 Dr. Craig Johnson is currently a PGY-5 radiology resident at St. Joseph's Hospital and Medical Center/Barrow Neurological Institute in Phoenix, AZ. He will be attending the University of Utah for a two-year neuroradiology fellowship. He completed his undergraduate training at the University of Nebraska-Lincoln and medical school training at the University of Nebraska Medical Center and will forever be a loyal "Cornhusker". He met Dr. Gurney in high school while helping develop Chestx-ray.com applications. Dr. Gurney inspired him to begin a career in medicine and mentored him into a career path of radiology. Dr. Johnson continued to develop web applications with Dr. Gurney spanning into medical school, some of which were adapted into the RadTools section of StatDx. Dr. Johnson helped re-design the Chestx-ray.com website and will continue to develop new applications and maintain this website along with UNMC, while staying in tune with the vision of Dr. Gurney.